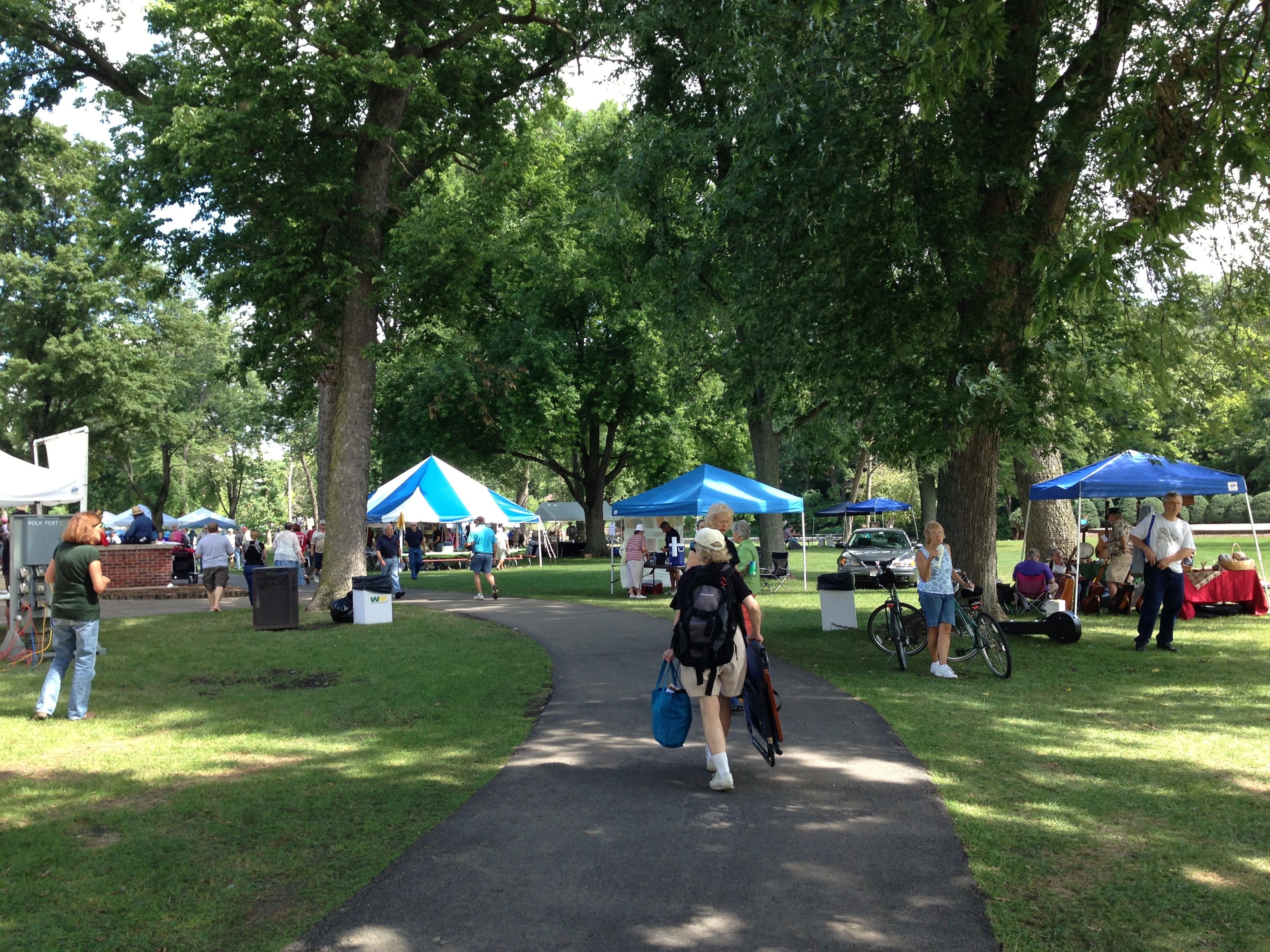 The Fox Valley Music & Storytelling Festival takes place just outside of Chicago, on Labor Day Weekend. If you've never been, imagine walking across a bridge to a city park on an island in the middle of the river. Tall trees shade the grass, friendly volunteers zip around on golf carts, and there is music everywhere you turn. 
This year the festival is online, so you'll have to go on imagining the island, the river, and the trees. The music and stories are real, and you can access them from anywhere. 
I will be playing for them on Sunday, September 5. The weekend's line-up also features Windborne, Small Potatoes, Lou & Peter Berryman, Steve Gillette & Cindy Mangsen, John Roberts, Frank & Allie Lee, Dan Keding, and Rev. Robert Jones. You can find the full schedule here. Events are listed in US Central time and the live stream will be available on YouTube. The festival runs, as always, on donations.